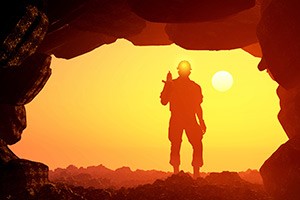 At a Glance
Access to 12 lessons of guided inductive Bible study, reading comprehension questions, instructional video and audio clips, discussion questions, integrative assignments, and other content
Now includes direct access to Bible study tools at Biblearc.com (an online Bible study program from Bethlehem College & Seminary) and a free 6-month subscription to save advanced modules ($24 value).
Provides a structured and comprehensive introduction to inductive Bible study methods through the careful study of the book of Philippians and Howard Hendrick's book Living By the Book
24/7 access for 6 months to complete the course at your own pace
More Details
The course Principles of Biblical Interpretation is an introduction to the methodology of inductive study of the Bible. Inductive study consists of careful observation of the text leading to sound interpretation and appro­priate application. Students will learn study strategies, principles of interpretation, and principles of application throughout the course and apply them to the book of Philippians. Although the book of Philippians will serve as the primary "training grounds," the course aims at imparting study skills that are applicable to the entire Bible. The course also aims at fostering sensitivity to literary genre and at cultivating inductive Bible study as a lifelong habit.
Course Overview
The Treasure Mine of God's Word
Making Observations and Asking Questions
Scripture Interpreting Scripture
Grasping the Flow of Thought and the Use of Words
Using Different Translations
Genre and Interpretation
Applying and Studying the Word
Course Format
A series of 12 lessons that each include an introduction, lesson objectives, inductive Bible study training, critical interaction with secondary sources, comprehension questions, video and audio content, and discussion questions if studying with a group..
FAQ
What do I need to take this course?
You will need an internet connection that allows you to view videos and the required textbook written by Howard Hendricks, Living By the Book.
Should I take this course if I have already learned inductive Bible Study?
We believe that this course will strengthen your ability to read the Bible, regardless if you have already been introduced to inductive Bible study methods. This course will uniquely equip you with various skills through the video and audio content with John Piper and Brian Tabb. Likewise, you will also have direct access to Biblearc.com, an online Bible study program designed to assist you in your study of God's Word. These two values will greatly benefit anyone seeking to go deep into the Bible.
For what setting was this course designed?
This course can be taken as an independent study but also provides discussion questions and integrative assignments for an informal or formal group study. The course would work well in a rigorous Sunday school environment, as part of a small group study, within a discipleship or training context, or in an academic program.
Can I take this course as a part of a group?
We encourage anyone taking a course from us to do it within a local church context. Churches may use our courses as the theological content for group studies. Questions are included in each lesson to facilitate discussion. 
Instructors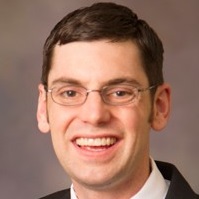 Dr. Brian Tabb
Bethlehem College & Seminary
Associate Dean for Academic Affairs & Assistant Professor of Biblical Studies.
About the Technology
Developed By

Instructor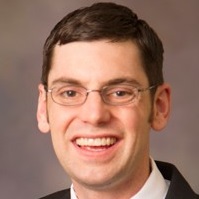 Dr. Brian Tabb
Bethlehem College & Seminary
Associate Dean for Academic Affairs &
Assistant Professor of Biblical Studies.
With Resources From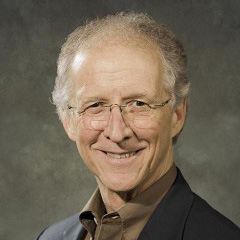 Dr. John Piper
Chancellor and Professor of Biblical Exegesis
Bethlehem College & Seminary
Founder and Teacher, desiringGod.org
---