At a Glance
Access to an online ebook plus version of the course for 12 months
More Details
Understanding culture is a complex task. Christians have to find points of connection and difference with their cultural context to present the gospel clearly. This course helps with that task but goes further to show us how to do that creatively. This course will stretch you to think biblically and creatively about popular culture. It provides you with a theological tool kit to engage with film, music and computer games.
Course Overview
Unit 1. Key terms: culture, worldview, religion
Unit 2. A biblical understanding of culture
Unit 3. Engaging with apologetics: A case of myth-taken identity
Unit 4. False starts: perspectives that hinder cultural engagement
Unit 5. Engaging popular culture: popologetics
Unit 6. Popologetics workshop 1: Jonsi's music video, "Go Do"
Unit 7. Popologetics workshop 2: The indie romantic comedy, Ruby Sparks
Unit 8. Popologetics workshop 3: The first-person shooter video game Bioshock Infinite
Unit 9. Summary and conclusion
Instructors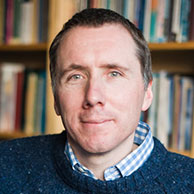 Dr. Tim Chester
Tim Chester is a pastor of Grace Church in Boroughbridge, North Yorkshire, a faculty member of Crosslands. He is the author of over 30 books and commentaries including You Can Change and A Meal with Jesus, as well as being co-author of Total Church.
---